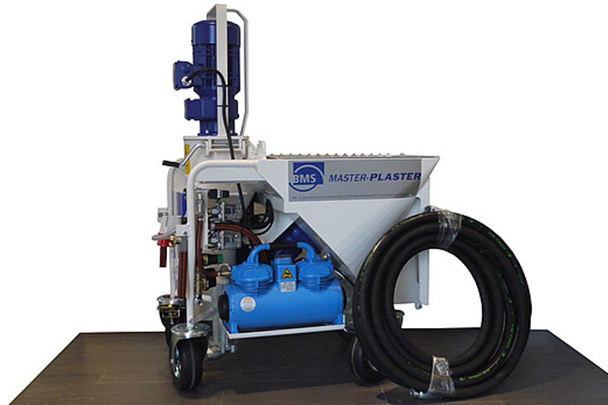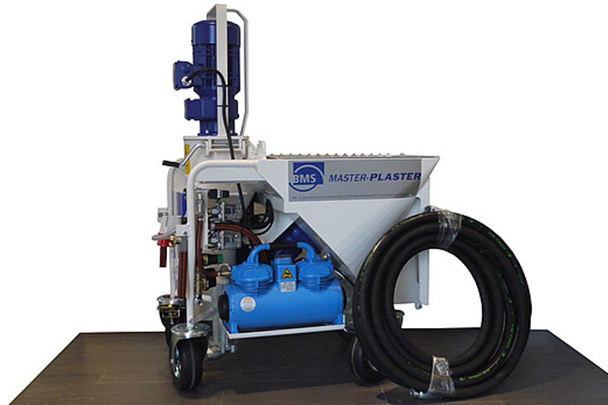 The plastering machine BMS Master –Plaster suitable for all dry mortars suitable for pumping. For example:
Interior plaster, like Flowing screed
It does not matter whether you work with bagged materials or out of a silo. Important notice: Different pump parts vary the mixing and pumping capability of the Master-Plaster from approx. 5-70 l/min.
Facts and figures

Delivery head: 5 up to 70 liters/min
Conveying pressure 45 bar
Conveying distance up to 30 m
Air compressor 0,75 kW, 220 l/min
.
Voltage: 400 V/ 50 Hz
Motor water pump: 5,5 kW Peripheral pump motor: 0,75 kW
Zellenradmotor: 0,75 kW
Dimensions: 1110 mm / 730 mm / 1550 mm
.
Fill level 90 cm
Pressure socket V 25
Max. grain size 5 mm