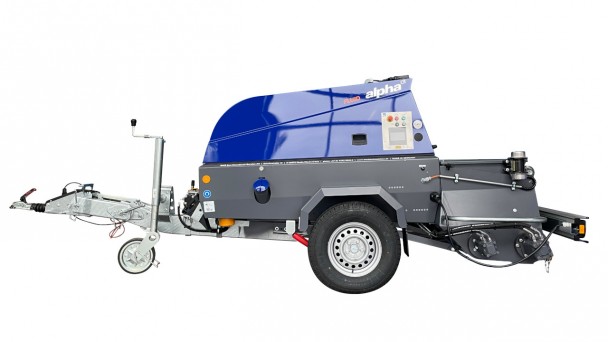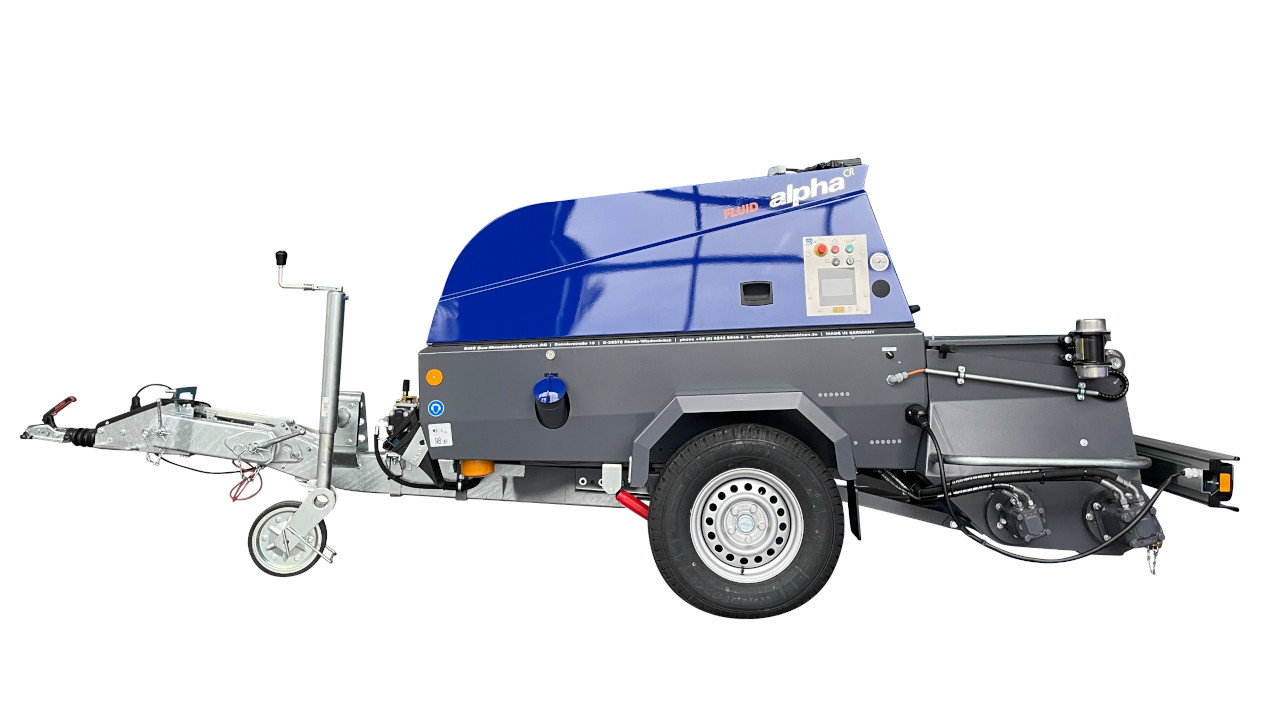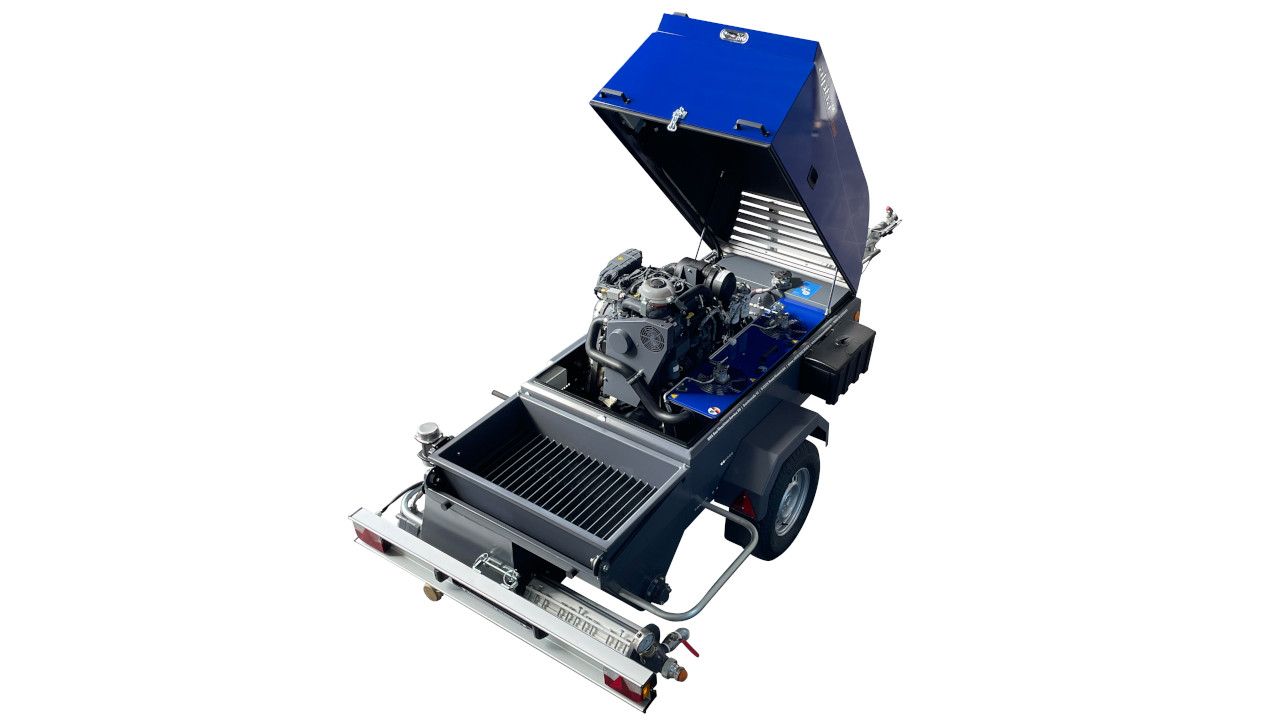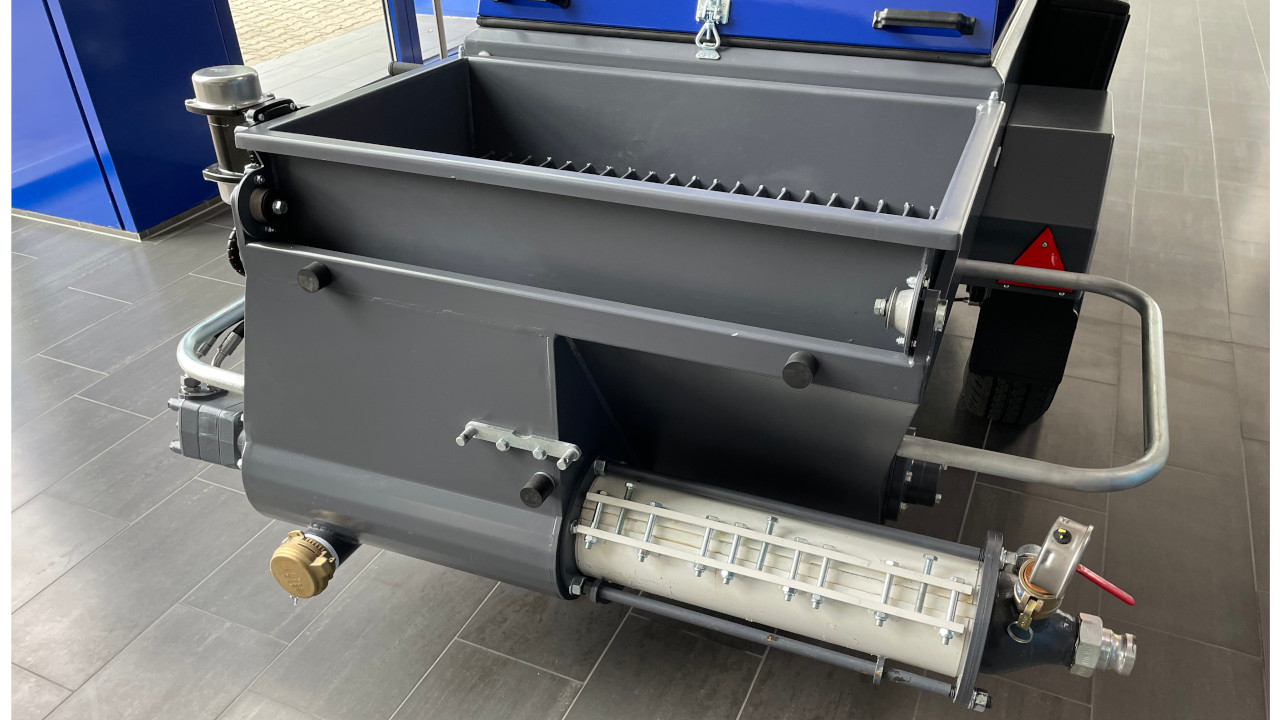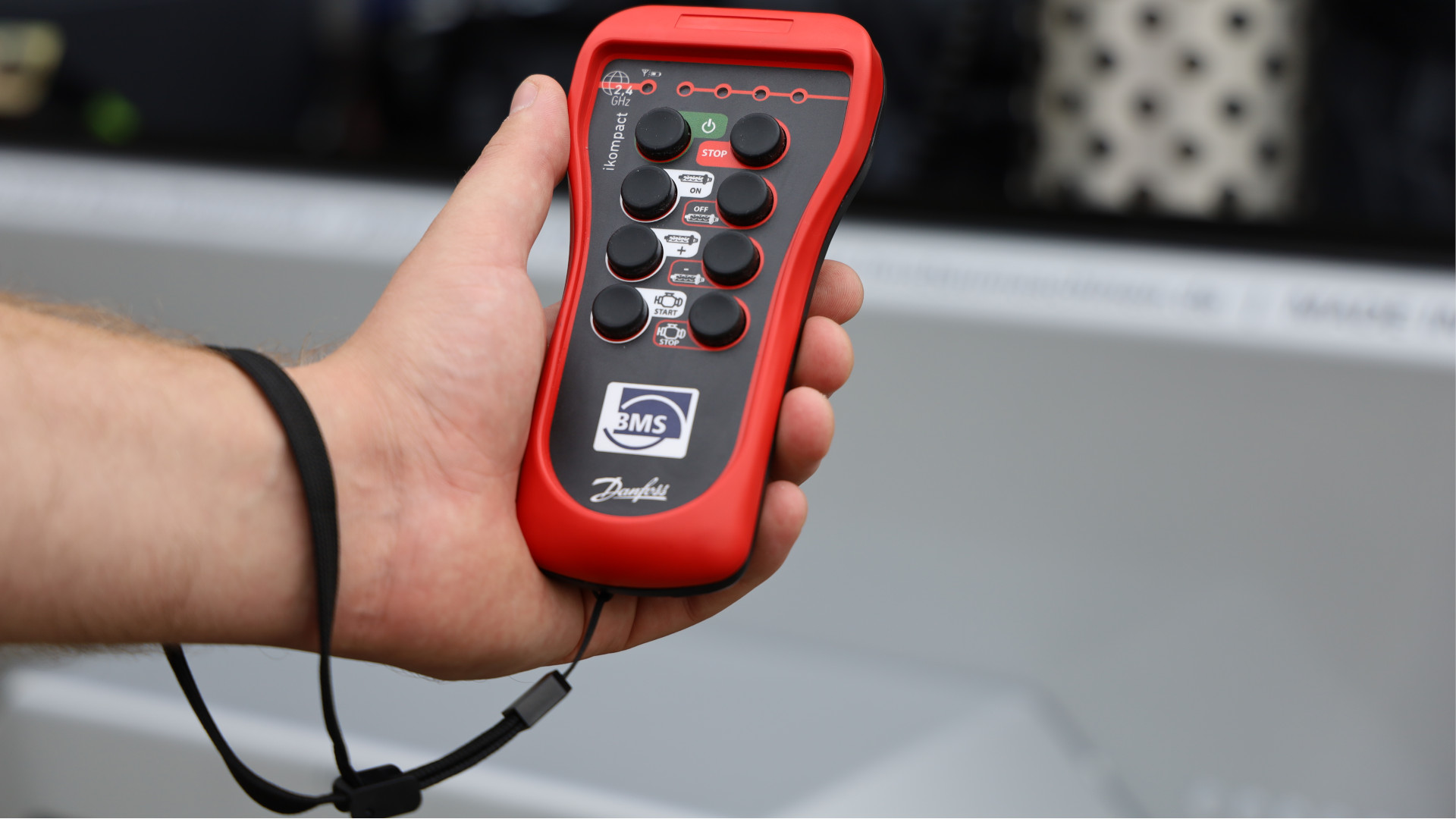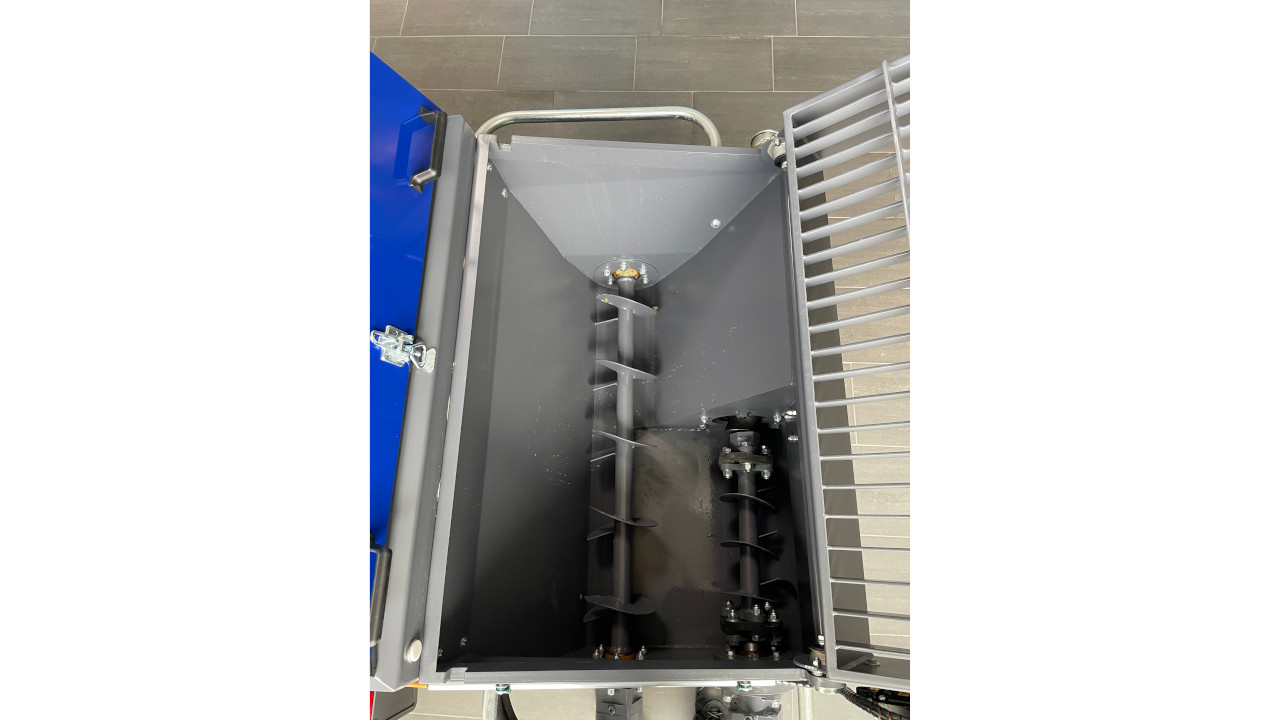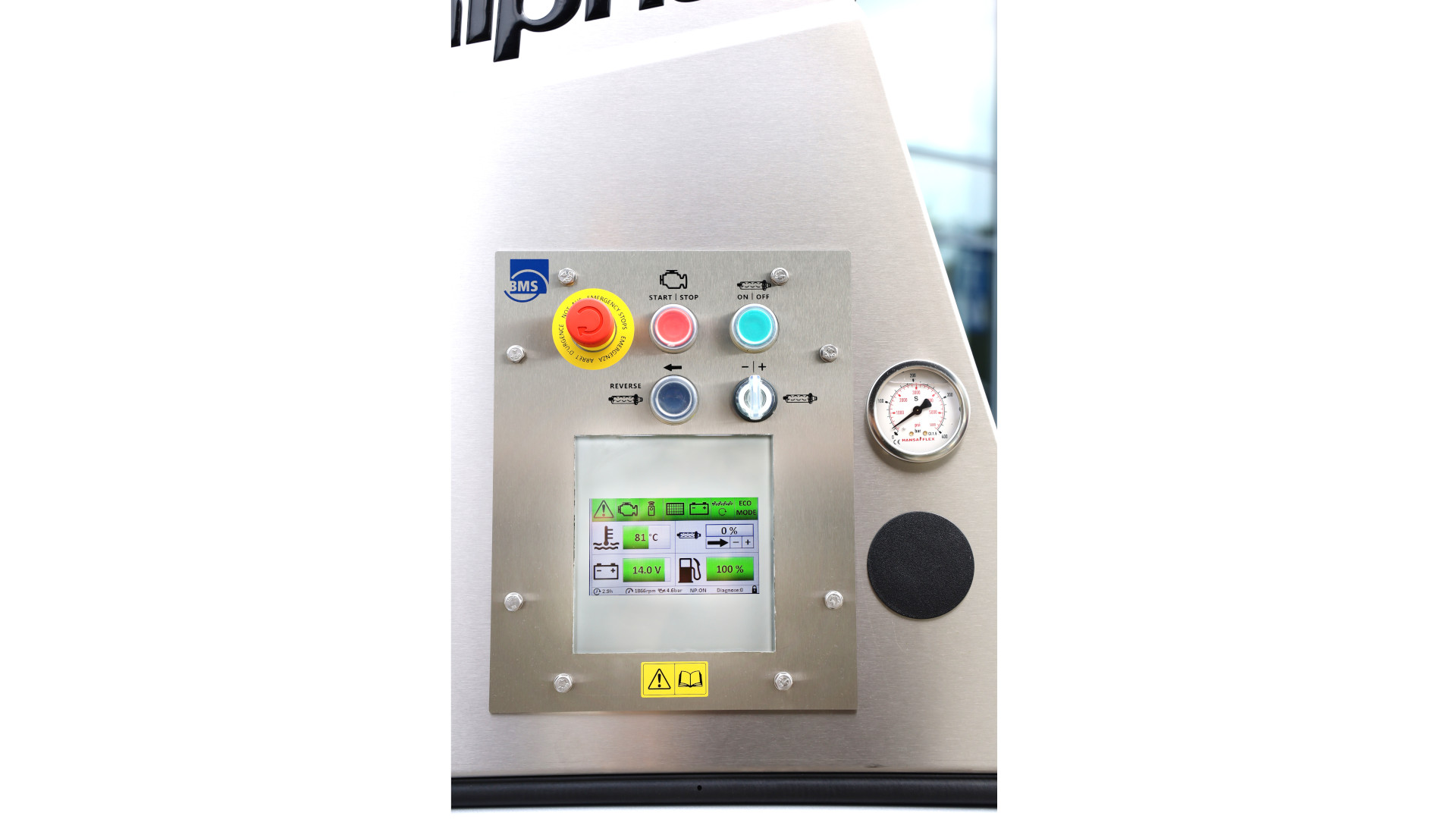 FOR MEGAPROJECTS
The alpha CR FLUID XL has been developed for megaprojets. The machine is equipped with the big screw conveyor 2L8. Moreover, the mixing vessel is larger.
This screed machine has been developed on the basis of the alpha CR XL series. It was designed for screed installers with particularly high requirements on their machines. The alpha CR fluid is equipped with a 44,5 kW Deutz engine. The high torque of the engine is due to its 2,2 litres displacement. In addition to its trendsetting new engine technology BMS has equipped this system with the novel eco-mode. The machine reduces the engine speed automatically when no material is transported, making the new alpha CR fluid particularly silent, economical and profitable. It complies with the EU Stage V emission standard.
The proven hydraulic system is also installed in this machine, however with a stronger hydraulic engine. It is robust and powerful. The hydraulic pump is directly driven and works particularly efficiently. Conveying speed is infinitely variable. The display shows all significant information. Moreover, the additional agitator shaft in the mixing vessel keeps the material in motion and prevents it from settling. Like all alpha-machines, the system is equipped with the proven BMS cooling system.
Additional equipment
Power generator 5 kW / 16 kW
Vibrator for the strainer
Feeder or Feeder/Scraper with automatic water dosing
Registration for 100 km/h
and much more
Technical facts
Max. conveyance pressure 40 bar
Conveying distance* 200 m
Conveyor height* 30 floors
Conveying capacity > 25 m³/h
Drive engine Deutz TD 2.2 L03 with 44,5 kW
Chassis/Axle 2.000 kg
* All data is based on experience and is dependent on the material used.
.
Weight (depending on equipment) 1.600 kg
Length 4.300 mm
Width 1.800 mm
Height 1.710 mm
Fill level 930 mm
Hopper capacity 450 litres
.
Max. grain size 12 mm
Tank capacity 75 litres